A Letter from Jay
Chances are I'm a lot like you, with an entrepreneurial determination and understanding of the challenges inherent in the world of nonprofits. Gallery Systems started small as I worked on the first version of our software out of the basement of the Metropolitan Museum of Art over 30 years ago. I had a vision and a passion to provide the finest technologies and services to bring greater operational efficiency, collection management control, and collection accessibility to clients.
Eventually, I wanted to step back from the day-to-day operations and focus more on long-term strategies and growth; I also needed an exit strategy for retiring partners. To make this possible, we were acquired by Volaris Group in 2012. They offered a solution in which I could remain fully involved in my company while getting the financial support and business know-how to grow the business further.
Unique to Volaris are their approach to operating businesses in a decentralized fashion and a belief that the best people to run companies are the ones that helped build them. As such, founders and managers who have decided to join Volaris are encouraged to stay on and continue operating the business.
Working with the right buyer should feel more like a partnership, and that is what we offer. Beyond our secure place in the nonprofit arena, what makes our acquisitions distinctive is that we don't sell our companies. For us, it's about building long-term relationships where there is time to grow and develop.
If you are looking for a permanent home for your company that values your autonomy and invests for the long-term, Volaris may be the right home for your business.
Feel free to contact me using the form below to learn more. I'd like to hear about your company's plans and needs.
– Jay Hoffman, Group Leader, Volaris Group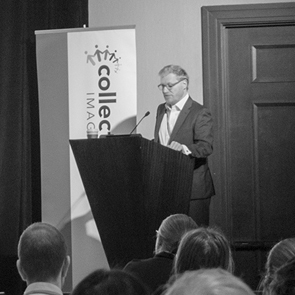 About Jay Hoffman
Jay is a highly respected authority on museum and collections management information systems. As the architect of The Museum System (TMS) and the founder of Gallery Systems, Jay has been working on the development, implementation and support of software applications for more than 30 years. Jay oversees the Nonprofit and Arts and Culture verticals for Volaris Group.