Charity Dynamics Case Study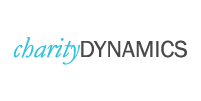 Headquarters: Austin, Texas
Acquisition Date: July 2020
Vertical Market: P2P Fundraising Technology
Background
Based in Austin, TX, Charity Dynamics was founded by Donna Wilkins in 2004 as a consulting agency servicing non-profits.Today, Charity Dynamics has grown to be a leading provider of peer-to-peer fundraising technology and services to non-profit organizations in North America. Charity Dynamics joined Volaris Group's Non-Profit portfolio in July 2020 and is under the leadership of General Manager (GM) Meghan Dankovich, who first joined the organization in 2018.
Decision to Sell
After successfully growing Charity Dynamics for over 15 years, Donna Wilkins was ready to step back from the organization's day-to-day operations. When looking for a new home for the business, she wanted to ensure that her company and employees had opportunities to innovate and grow. Wilkins determined that a larger organization with a history of acquiring software businesses would be the perfect fit, and ultimately decided that Volaris Group would be the best home for continuing the legacy of Charity Dynamics.
The driving factor in the decision to join Volaris Group was its extensive acquisition experience, demonstrated by over 70 technology companies in its portfolio. Volaris Group's buy-and-hold forever philosophy was also very important to Charity Dynamics as a smaller company looking to uphold its legacy in the non-profit space.
Wilkins says, "Volaris Group was excited about the strength of the software products that we have and provided an interesting set of opportunities for the future of Charity Dynamics." Due to the successful history of acquisitions at Volaris Group, Wilkins was confident in the acquisition process and investment methodologies that would be put in practice for Charity Dynamics.
Post-Acquisition Success
Due to the COVID-19 pandemic, the acquisition and the integration of Charity Dynamics were conducted 100% virtually. While this transition happened under unexpected circumstances, the relationship and trust between both companies helped make the process as smooth as possible.
Wilkins appreciated Volaris Group's standardized acquisition process. Regarding the pre-close period, Wilkins says, "The integration team was very professional and organized. It was a real benefit to work with a company that has expertise in acquisitions versus an acquirer with less experience."
After the purchase was finalized, the Charity Dynamics leadership team worked with the Volaris team to coordinate the integration of Charity Dynamics. Even though the integration was completed without meeting the team in person, the transition was very efficient.
Our integration manager made sure we didn't miss a beat and that we weren't overwhelmed with the task list of what we're going to need to tackle over the first six months.
Additionally, the IT integration was seamless. Dankovich beamed, "This integration went exactly as planned. The team knew exactly what to do. Everything worked as expected, and with technology, that's not always the case." With no downtime for Charity Dynamics, the team was able to focus, uninterrupted, on new projects and initiatives.
One of the greatest advantages of the acquisition for Charity Dynamics is having the financial backing of a larger organization. Dankovich explains, "With the financial backing of a company like Volaris Group, we will be able to accelerate our level of innovation and bring new ideas to life for our clients."
This support was especially important for Charity Dynamics after the COVID-19 pandemic severely impacted the non-profit and events space. As clients were forced to cancel in-person events, such as walks, runs, and bike rides, the company needed to develop a new offering for the changing landscape of non-profit events. In May 2020, they created a new product called Boundless Motion to support virtual events. Within six weeks of the product's launch, over 30 clients including top-tier national organizations had requested this new module.
In 2020, Charity Dynamics celebrated a 14% growth in revenue, including their largest financial quarter to date in the third quarter. This success would not have been possible without the dedication of the Charity Dynamics team, who pivoted their strategy and quickly innovated to provide mission critical offerings throughout 2020.
In addition, joining Volaris Group helped Charity Dynamics with administrative and operational costs.
One of the biggest impacts on Charity Dynamics has been the administrative functions now available to the company. Since joining Volaris Group, we've gained access to finance, HR and legal expertise, methodologies, and processes that have proven invaluable to our day-to-day operations."
Looking Forward
Charity Dynamics has big plans in place for activity tracking and extending their mobile app offerings to the constituent engagement space, with investment from Volaris. Charity Dynamics's clients are enthusiastic about this new chapter of growth for the business, and the team is motivated to continue to create new products and solutions for their customers. Dankovich looks forward to continuing this momentum in the upcoming years while expanding the company's footprint.
For future initiatives, Charity Dynamics plans to leverage Volaris Group's best practice sharing and team collaboration throughout the development process. Dankovich explains, "Before we were a standalone entity, so whenever we were looking to improve something, our only outlet to get advice was from either the board or personal contacts."
Now, Dankovich and her team have access to a large group of software companies within Volaris Group to connect with and learn from. "It's invaluable in terms of being able to provide support to one another and learning collectively how to be the best possible company within this particular setting," says Dankovich.
By joining Volaris Group, the Charity Dynamics team has new opportunities for professional growth and development that were not available as a small company, including Volaris summits, courses, and networking events. "These opportunities can open up doors within Volaris, offering more potential from a career perspective for employees post-acquisition," says Dankovich.
When Dankovich is asked what she would tell another professional manager considering selling to Volaris, she says, "I would definitely ease any fears of a difficult integration or that you won't get reinvestment into your company post-acquisition."
"Volaris' buy-and-hold forever strategy means we now feel like we have a permanent home, which makes you feel much better about the stability for your job and your people. Volaris Group is a great place to grow your company to its fullest potential possible."
– Meghan Dankovich, GM of Charity Dynamics